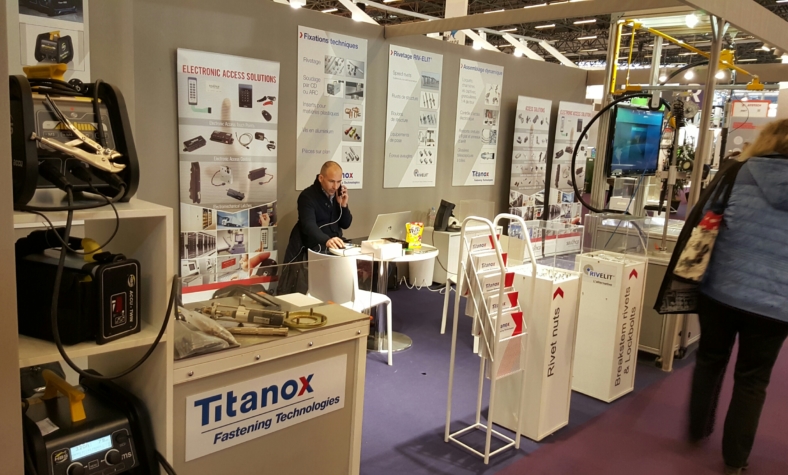 Posted the27/03/2018
First day at Midest 2018
As we announced, TITANOX FASTENING TECHNOLOGIES participates in Midest 2018 (Stand 2P64).
The fair opened on March 27 with a consequent attendance!
Titanox was pleased to welcome from the very beginning a number of customers and interested visitors to discover the new HBS arc and capacitor discharge welding machines.
It was also the opportunity for Mr. Gregor Gröger, CEO of HBS Bolzenschweiss-Systeme GmbH, to present Titanox with its 2018 certificate of "Platinum Distributor".