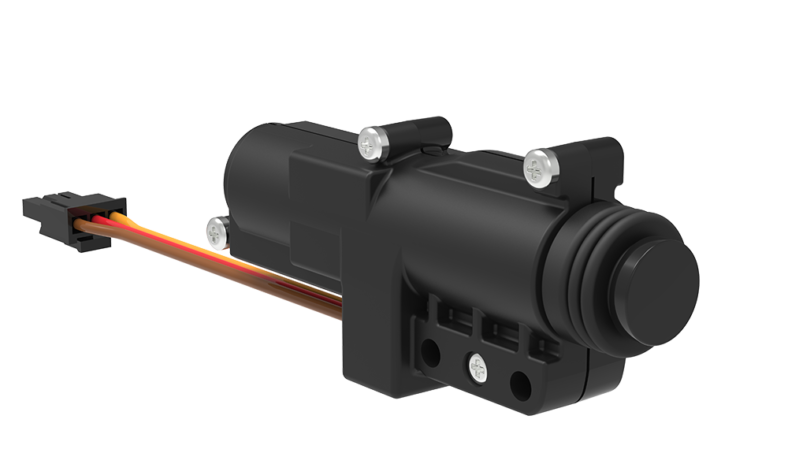 Posted the31/07/2018
New Waterproof Electronic Actuator (AC-EM-10)
Southco electronic actuators simplify the upgrade of mechanical access control to electronic access control. They offer a cost-effective solution by enabling electronic actuation of the rotary latches of the R4 series.
Among the many advantages of these compact electronic actuators are in particular its low power consumption, the possibility of use for applications in confined spaces. Fast installation and ease of use, their operation is highly efficient thanks to the geared motor.
Tested waterproof and dustproof to IP 55, this new electronic actuator is available with or without a connector.
Examples of applications include buses, coaches and other recreational vehicles, industrial machines, trucks, construction equipment, all-terrain or agricultural vehicles or even medical equipment.
For more information, click here.